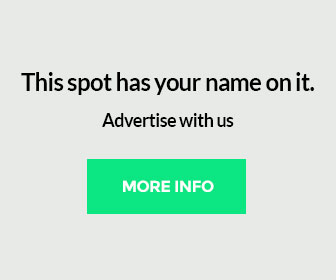 ADVERTISE ON WINBET.us
WINBET.us is visited by serious casino, OTB, and internet gamblers who regularly seek our in-depth gaming information on Thoroughbred Racing and Craps. Many players have been visiting Winbet.us since 1999 and are subscribers to our GAMING MASTERS NEWSLETTER. Take advantage of our targeted user resources by advertising on WINBET.us.
Contact: Ralph@WINBET.us for ad rates and more information.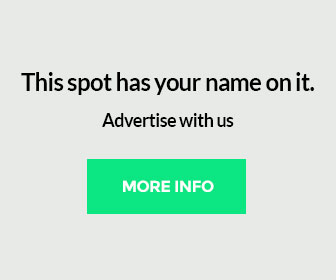 SEEKING TO MARKET A GAMING SYSTEM?
The GAMBLER'S EMPORIUM are experts in marketing gambling systems. We have a strong email and snail mail gambler's data base that is categorized by the gaming preferences of thoroughbred racing, craps, blackjack, video poker or roulette. Our ad copy writers are the industry's best and joint-venture marketing is also an option.
Contact: Ralph@WINBET.us for more information.
Who we are
GAMING INTERNATIONAL MAGAZINE was founded in Atlantic City in 1978 by its publisher, Michael Borowitz. As part of developing its editorial presence, the magazine became a mecca and sounding board for professional players who wanted their voices to be heard, and likewise, their playing strategies marketed to the growing gambling public. A fostering synergy began between these professional players, who now became "authors", and GAMING INTERNATIONAL MAGAZINE. As the magazine readership exploded, so did the exposure of these experts. In 1980, the marketing arm for the powerful strategies of these experts became the GAMBLER'S EMPORIUM.
For over 30 years, the GAMBLER'S EMPORIUM has been America's gaming authority for books and strategies targeted to the advanced casino player. The winning methods offered by the GAMBLER'S EMPORIUM for Craps, Blackjack, Roulette, Slots, Thoroughbred Racing, and Video Poker have made millions for thousands!
WINBET's professional line-up of authors includes ex-dealers, pit bosses, casino executives, mathematicians, professors, and full-time gamblers……..all playing for their living. The strategies they have produced are derived from a lifetime of experience. Our roster is a virtual WHO'S WHO of gambling:
For THOROUGHBRED RACING, the GAMBLER'S EMPORIUM is the home stable of many renowned professional players led by Arthur Stanley, ex-trainer, owner, professional handicapper, and author of THE EXPLOSIVE HORSE, THE FORMULA, POWER LYNK, and other winning strategies; professional player Sam "Smooth" Shelton, developer of RazorSharp LONGSHOTS, track statistician guru Paul Freas, author of the SELECTOR METHOD; Charles Kellis, creator of THE WORLD'S GREATEST HORSE RACING SYSTEM, and John Madigan, co-developer of THE DARK HORSE and professional handicapper specializing in the New York tracks.
Our expert commentary on the game of CRAPS includes strategies from the late professional Sam Grafstein (THE DICE DOCTOR); Dr. Richard Doppler, author of the DOPPLER DON'T PASS STRATEGY, the DOPPLER ADVANCED PASS-LINE STRATEGY, the CRAPS COMPUTER, and editor of the famous CRAPSMEN NEWSLETTER; Larry Voight, author of SITUATION & SEQUANCE DICE and SURGEON'S CRAPS; Ed Daine, developer of NATURAL CRAPS, Edward Heston, author of COMPREHENSIVE CRAPS, PAT NALLY, developer the INSIDER"S STRATEGY-CRAPS, and Murray Corbin, developer of one of the most successful craps methods of all time…The CORBIN SYSTEM.
When it comes to BLACKJACK, the late Ken Uston, the greatest card counter of all time and author of MILLION DOLLAR BLACKJACK, wrote numerous blackjack articles and was on two covers of GAMING INTERNATIONAL MAGAZINE. His protégé, Dominic Spence, is an ex-dealer, pit boss, and a professional blackjack player. He authored the powerful COMPAC BLACKJACK STRATEGY, the ultimate tool for beating blackjack.
Come and play with the "MASTERS". Whether its horse racing, craps, slots, blackjack or roulette, the GAMBLER'S EMPORIUM and its internet entity WINBET.us, are committed to providing astute players with the select knowledge crucial to winning. Our strategies and GAMING MASTERS NEWSLETTER will give you the edge to "Play For Keeps".